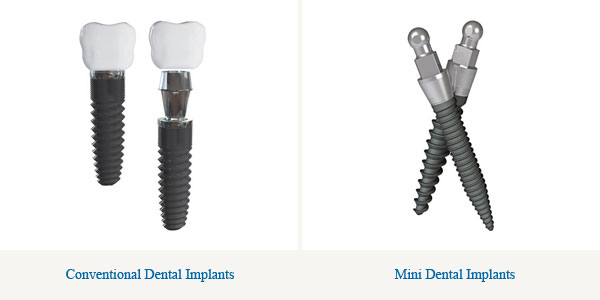 You may have seen a mention of MDI on a dental website but not really understood what it meant. MDI, or Mini Dental Implants, as they are otherwise known, do very much what they say on the tin: they are dental implants that are much smaller than the typical ones that have been used for dentists for the last decade. To learn more about mini dental implants San Diego dentist Dr Paige Woods, an expert in MDI, talked us through some of the benefits that these smaller types of dental implants can offer her patients.
Dental implants are a wonderful treatment choice, and there is nothing wrong with them, but now that technology has moved on it has enabled dentists to create dental implants that are smaller. These require less surgery to be able to be placed into the mouths of patients, and this means that the treatment time is much less and so is the recovery time. They also require less interference with any bone or gum in the jawline, which is perfect for people who do not want major surgery. With less surgery comes less pain, and this is of huge benefit to Dr Paige Woods' patients. Mini dental implants are also popular because they are less expensive as they are comprised of less titanium, and are therefore easily accessible to patients who may not otherwise have been able to afford the larger dental implants.
It takes an hour or less to fit a mini dental implant. That means Dr. Paige Woods can have you in and out of her dental practice quicker than you could have imagined, with a gap in your teeth completely filled with a smaller, cheaper, and easier to receive mini dental implant. Why not discuss your ideas with Dr Paige Woods about having MDI, or mini dental implants?
Source: http://sandiegodentist.org/cosmetic-dentistry/dental-implants/mini-dental-implants/
Call (619) 359-6569 for a free consultation on mini dental implants.