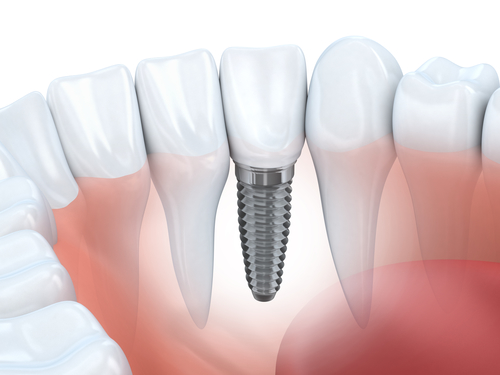 When you have a gap in your smile it can really knock your confidence, even if it is something that you have lived with for several years. After all, the ideal smile doesn't have any gaps and it can cause people to feel very self conscious, and even in some cases to avoid smiling at all because they do not want to feel embarrassed. For other people, having a gap can affect the way that they talk, depending on its location, and even the way that they are able to eat. That is why dental implants are so amazing, because they can immediately take your smile back to how it was before you lost the tooth, and all in one treatment procedure that is really simple.
Made of titanium and often covered in porcelain and so shaped and colored to match your other teeth, a dental implant is not a quick fix just to make a cosmetic change. These dental implants are strong and durable, and will happily sit in your mouth and perform like a normal tooth for many years. Only two appointments are needed in order to have a dental implant removed, and the first one is primarily about understanding your unique teeth and requirements. A full examination will be offered along with a mold so that your dental implant can be customised to your mouth, and it is in the second appointment that the dental implant is fitted.
If you are considering dental implants San Diego offers a wealth of different dentists who have a huge amount of experience in this area – though potentially none so popular as Dr Paige Woods, who has been offering this treatment to hundreds of patients who are astounding by the difference that filling that gap can bring to their smile. Why not give her a call, and make an appointment to discuss whether your smile could be changed by having a dental implant?
Source: http://sandiegodentist.org/cosmetic-dentistry/dental-implants/
Call (619) 359-6569 for a free dental implant consultation.