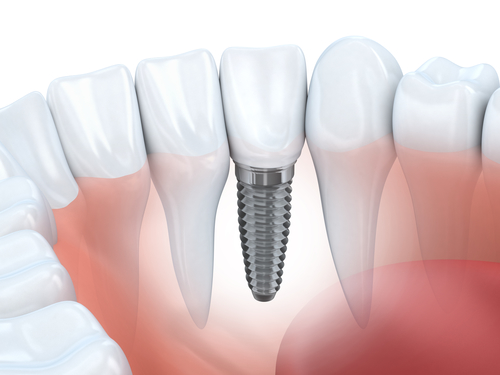 The longer that we live the more likely it is that we are going to experience more things such as losing a tooth. That could come through simple age, or decay, or an accident, or gum disease, but studies show that most of us will lose one at some point, and it is what you decide to do after that that will drastically change the way that you look, eat, smile, and laugh. Although you could just leave your mouth with an unsightly hole in your teeth, you could consider that the dental implants San Diego dentists such as Dr Paige Woods are offering to their patients could be a much better option.
Unlike the horrible Victorian times when patients would be offered a tooth from a street urchin that they had sold, in today's dental surgeries you will instead be offered a completely artificial tooth, usually made from something strong and non-reactive such as titanium – a very strong and durable material that could mean your dental implant could last longer than your other teeth! When it is carefully fixed into your mouth by your dentist over two appointments, you will find that you'll be surprised at how natural the tooth looks and feels. At first your dentist will need to take a mold of your mouth so that the dental implant can be made specifically for you and your needs, and it will also be made to look exactly like your other teeth – matching so well that other people may not be able to tell the difference.
Then at your second appointment, the dental implant will be fitted, and you will be able to smile without thinking about that awkward gap, and eat without having to tug on one side because you don't have a balanced number of teeth. This is the small and simple dental procedure that can give you back your confidence.
More here: http://sandiegodentist.org/cosmetic-dentistry/dental-implants/
Call (619) 359-6569 for a free dental implant consultation.