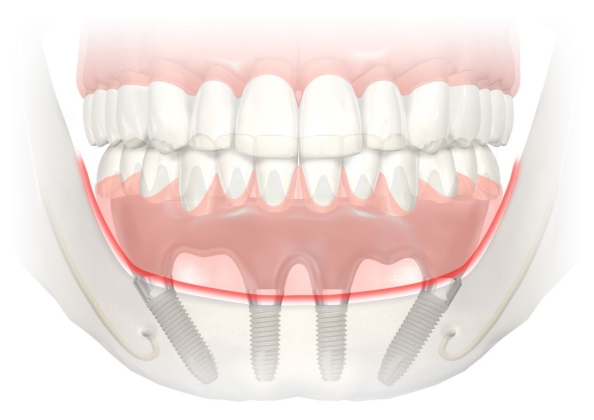 Dental implants are a wonderful treatment option for patients who have a tooth missing, but when you start to lose more and more it starts to get complicated: by the time that you have got to eight or nine dental implants, the time, money, and discomfort starts to add up! That is why so many dentists now are suggesting a complete dental arch, which is a type of permanent fixed denture that is fitted to dental implants that are placed in the mouth. This reduces the number of dental implants that you have to have, and therefore makes it a lot simpler to receive.
For many who want a complete dental arch San Diego is the place that they go, because that is where Dr Paige Woods has her dental practice. Well known throughout the dental community for her excellent techniques, when it comes to something like a complete dental arch you want to know that you are in good hands! The most common name for this type of treatment is 'All On Four', and what it means is that the complete dental arch is attached to and anchored by not eight or nine, but just four dental implants. For some patients who already have two dental implants, this means that you would only need to receive two more dental implants in order for this treatment option to be perfect for your needs.
Few realize that it is possible to have comfortable and well fitting permanent dentures on just four dental implants, but dental technology is changing and the treatments are changing with it. Why not give Dr Paige Woods a call now, and discuss the different options that are available to you in person with a full consultation? You may find yourself closer to a complete dental arch than you think!
Source: http://sandiegodentist.org/cosmetic-dentistry/dental-implants/dental-implants-complete-arch-permanent-denture-alternative/
Call (619) 359-6569 for a free consultation.