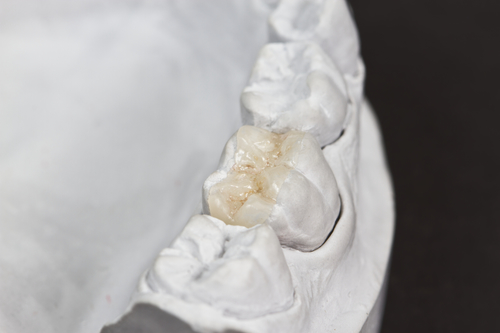 For the best porcelain inlays San Diego is the place to go. That is where you can find Dr Paige Woods, a highly respected dentist who has worked for many years offering the best porcelain inlay care for her patients, and many people who did not even realize that such a simple and painless treatment option was available to them. Anyone who has looked in the mirror at their teeth and wished that they had their teeth did not have those gaps in them because of previous tooth decay is the perfect candidate for receiving porcelain inlays, which are specially made porcelain items that are placed into those holes, filling them up, preventing any decay from getting in, improving the look and feel of the patient's teeth, and often giving them back their confidence again.
In many cases, the patient had to have a large amount of their tooth removed due to decay many years ago, when porcelain inlays were not really a treatment option that had been invented. Nowadays however it is a standard procedure that is offered to people who have suffered tooth decay, and it is possible for people who never thought that they would be able to have their teeth restored to have their mouth feel whole again. Dr Paige Woods in particular has seen many patients come through into her consultation room for something completely different who were then astounded that there was something so simple and fantastic as porcelain inlays available to them.
It is not too much of an exaggeration to state that porcelain inlays really have changed the lives of many patients. If you think that you may be a good candidate to receive porcelain inlays, then do not lose any time: make sure that you book an appointment with Dr Paige Woods to discover whether or not porcelain inlays could benefit you.
More at http://sandiegodentist.org/cosmetic-dentistry/porcelain-inlays/
Call (619) 359-6569 for a free porcelain inlay consultation.